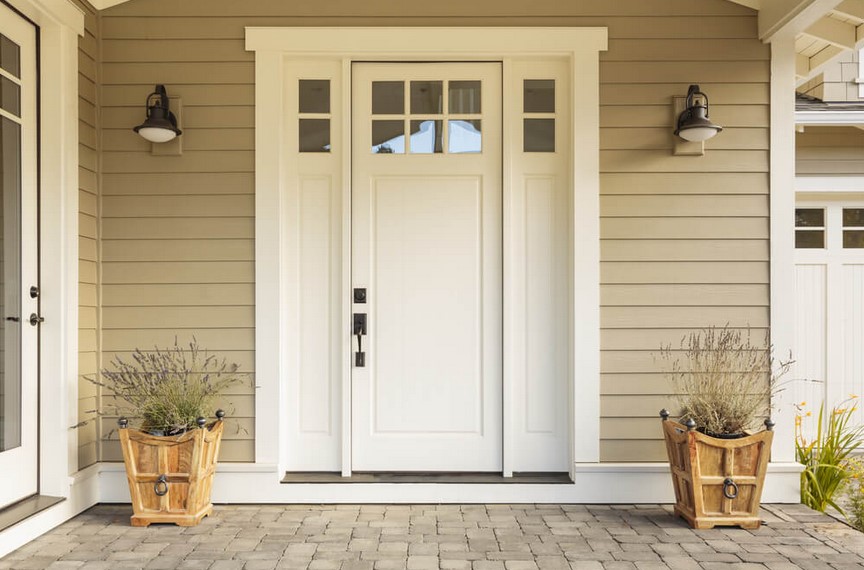 When choosing a new door for your home or office, there are a few differences between a normal and an impact-rated door. Impact-rated doors are designed to withstand high-velocity impacts, are quieter, and can increase the value of your property. However, you should always check the specifications before buying.
Impact-Rated Doors are Stronger.
Hurricane-proof or impact-rated doors are stronger than ordinary doors. This is because they are specially designed to withstand the force of hurricane winds and other debris. These doors are recommended for areas that experience frequent hurricanes. In addition, they are more secure than ordinary doors. This makes them a great option for anyone's home.
Impact doors West Palm Beach are designed to keep homeowners safe during hurricanes. They also offer increased resistance against break-ins. However, it's important to remember that doors are just one piece of the puzzle. Other elements of your home's structure, like windows and doors, can profoundly impact the damage your home can sustain during a storm. Unfortunately, while hurricane-proof doors and windows are an important part of the hurricane-resistant design, doors often receive less attention than other parts of your home.
Hurricane-proof and impact-rated doors have reinforced skins and specialized cores. Each component is individually certified for impact use. In addition, impact-resistant front doors use laminated impact glass. These panels are stronger than standard glass to withstand high winds and flying debris. This provides extra home security and reduces accidental damage to your home.
They Resist High-Velocity Impacts.
Impact-resistant front doors undergo rigorous tests to determine their ability to withstand a high-velocity impact. They must also pass standard building code tests, including air and water infiltration. The WBD test, for example, requires impact doors to withstand at least 9,000 cycles of hurricane wind load pressure. The results of this test determine the DP (Design Pressure) rating of an impact-resistant front door. The higher the DP rating, the more resistant it is to high-velocity impacts.
Impact testing involves delivering a 125-foot-pound impact to a fixture 6 inches from the bottom of the door. A pendulum impactor is used to deliver the impact. The lockset handle must be moved upward during the impact test to avoid hitting door parts. This test is twice as intense and delivers twice the energy to the latch as typical door assembly tests.
Impact-resistant doors may seem like an expensive upgrade to a standard door, but they can save you money in the long run. These doors undergo more rigorous testing than normal and pay for themselves in a few years. In addition to lowering the installation cost, impact-resistant doors can protect the interiors of your home from damage caused by hurricanes.
They Reduce Noise
Using impact doors and windows in a home can reduce noise pollution from outside by up to 70 percent. Noise pollution can be a problem in neighborhoods where children and pets are loud or residential areas where construction occurs near a busy street or popular park. Noise pollution is a real issue for homeowners and can be a big source of stress. However, with impact doors and windows, noise pollution can be minimized while providing another layer of security.
Doors can be an excellent noise-reducing option, particularly for large entryways. Adding sound-proofing materials to the door, such as a door sweep, can help eliminate excessive noise. These devices can either be purchased or installed yourself. Doors can also be installed with seals to prevent sound from escaping through the floor.
Sound pollution from windows and doors can be a problem for residents in South Florida. Homes located near I-95 are particularly vulnerable to excessive noise from traffic. In addition, homes located near the Intracoastal Waterway may be subjected to a wide variety of ship noises. Impact doors and windows can minimize these disruptions and make your home more relaxing.
They Increase Property Value.
Windows and doors have a big role in increasing the property value of a house. Impact-resistant windows and doors can add security to your home and save you money on energy costs. In addition, homebuyers are interested in houses with features that make them more resistant to extreme weather. These features include raised floors, impact-resistant windows, and doors.
Related Posts